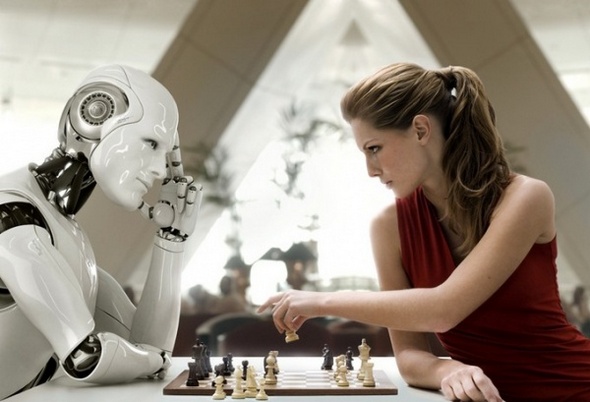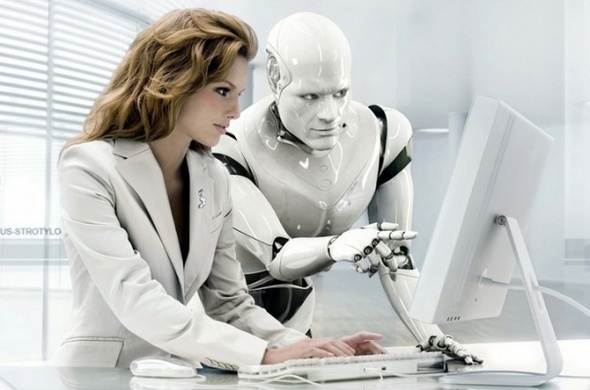 In the process of the humming work robots can be of a great use for people. With them less time would be spend for the most complicated tasks and the crunch times would take place not so often. The only question that is left – to find such a robot.
MU morning
Author: David Cabrera
Software: Photoshop
Artist page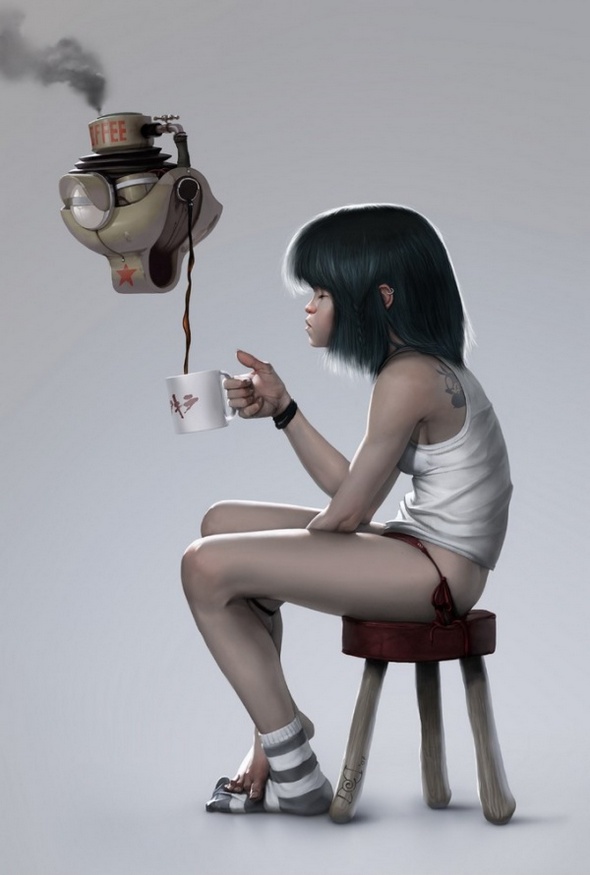 Early in the morning when you are still sleeping on foot and can not utter distinctly a word this buzzing cute little machine will treat you with strong aromatic coffee. If you only wish, it can add some spices to your taste, for example cinnamon or a peck of red pepper.
Personal Robot 07
Author: Franz Steiner
Software: 3ds max
Artist page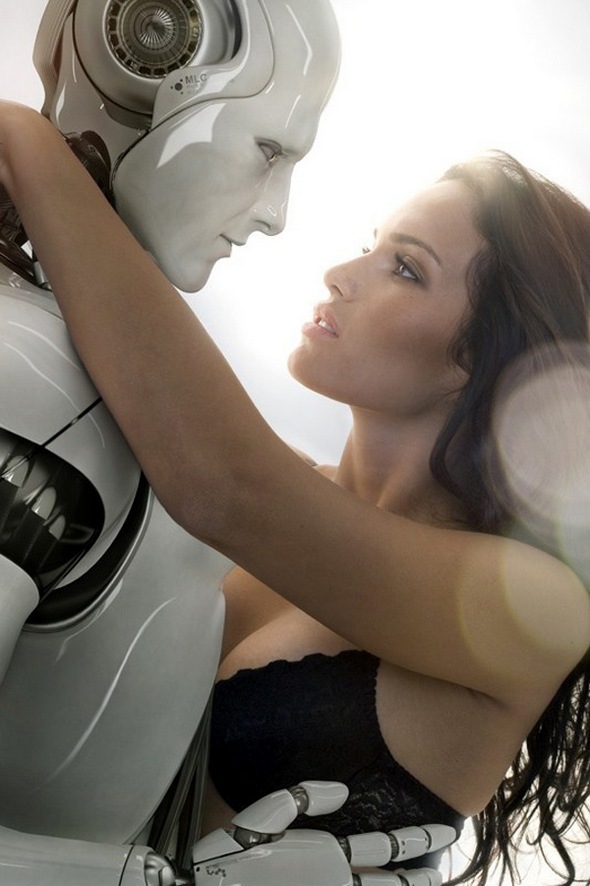 When you touch gently the lips of your beloved your heart begins to beat speedily, the mind is hazed with pleasant feelings and you fly away. These minutes can fly not so that you'd notice, but they are so sweet and inimitable.
Personal Robot 05
Author: Franz Steiner
Software: 3ds max
Artist page
Love is a curious thing – never knows when it happens so that you will be overtaken with this feeling and who will be the matter of your sleepless nights. It can be a bonny girl from the next door, a handsome boy from the night-club or… even a cyber creature.
I'm Robot
Author: Widyantara
Artist page
Some time ago, when I was a human being I was dreaming about the perennial youth, the thoughts that were so peculiar for every woman. My dreams turned into life immediately after my death and I have obtained the desired eternity – now I'm a robot.
Mecha
Author: tinypants
Artist page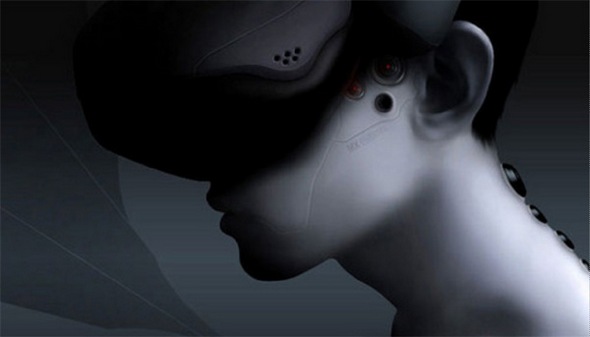 This robot looks like the one that was made either in correspondence to the model of a human being or using the human's corpus as the basis. A little bit creepy and at the same time intriguing. Anyway, the excellent model and the great work!
Personal Robot 02
Author: Franz Steiner
Software: 3ds max
Artist page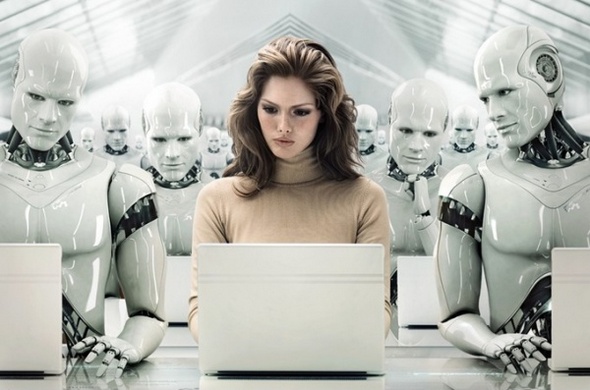 I'm not sure that it is more pleasant to work in the company of robots, but it definitely has certain advantages. One of the main is the high efficiency of the process of work, furthermore not a lot of time is spent for the idle talks, spreading silly rumors and gossiping.
I Repair Your Broken Cyborgs
Author: Randis Albion
Software: 3ds max, Photoshop
Artist page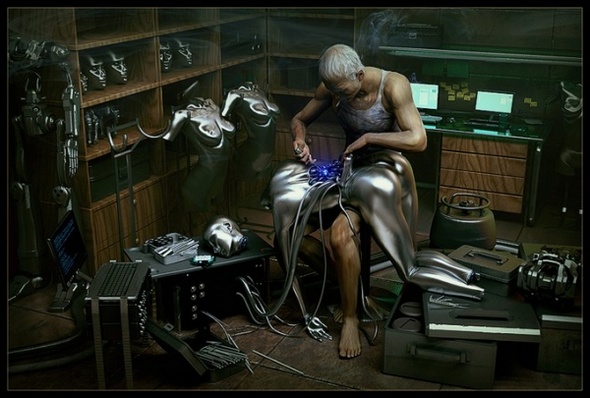 Here is the workshop of a person how knows a thing about robots. When something happens with their artificial integrity or perfectly done schemes he always set for help. He is the very person who can repair each mere trifle and adjust the trouble.
Robot Girl
Author: luisramos
Software: Maya
Artist page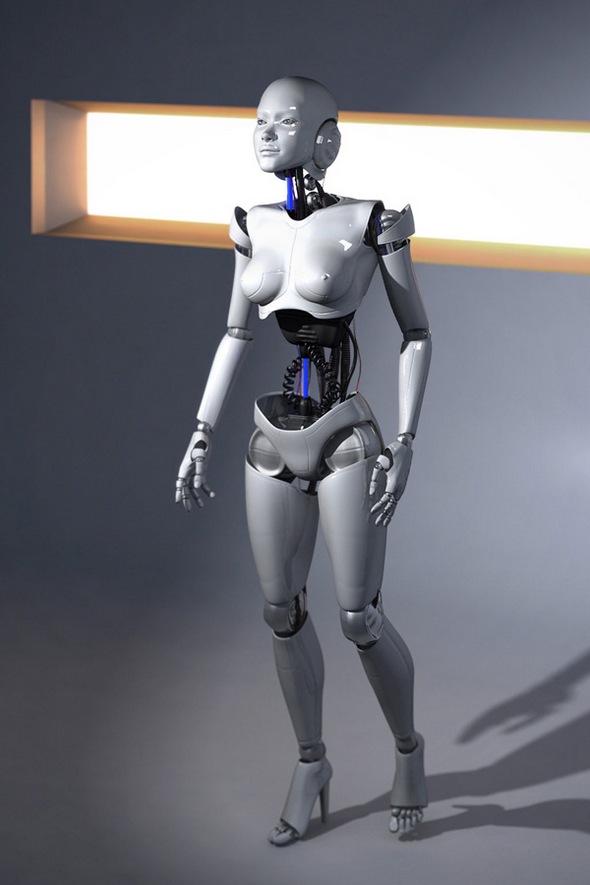 Here is a refreshing variation on a girl's theme. This robot renders the girl, the cyber one. Interesting concept and well-done model. Its author should have spent not one hour to create such a good example of a robot.
Personal Robot 06
Author: Franz Steiner
Software: 3ds max
Artist page